AEP Marine Parts

Products

As the sole and global distributor of EEV marine radar magnetrons and components, we stock all the marine radar products made by the manufacturer of EEV marine radar products, e2v technologies Ltd. EEV products are meeting all requirements for the multitude of system types used today.
Which marine radar components are standard available?
If you want to know which producttype you need for your radar, you can use our Radar Parts Search. If you need a magnetron with different specifications, please contact us. We can almost certainly supply it to you.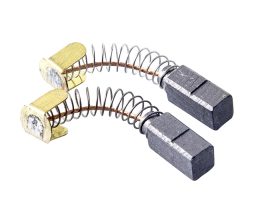 Replacement carbon brush for Furuno antenna motor D8G-516 (equivalent for MG120-5X6X11 D8G).

view product